Lecture Summary
Biography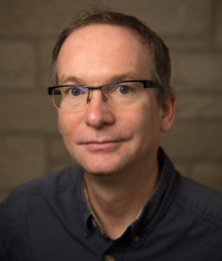 Engineering Defects in Thermoelectric Semiconductors
G. Jeffrey Snyder
Northwestern University,USA
Defects have a remarkable effect on the thermal and electrical transport properties of electronic materials but are often ignored in common physical theories. Point defects, dislocations and grain boundaries can improve or adversely alter the properties of Solar Cells, Batteries and Thermoelectrics.
Point defects such as vacancies and substitutional atoms are essential to engineer ion and electron transport as well as optical properties. In thermoelectrics point defects are essential for optimizing the charge carrier concentration but killer defects can entirely prevent such doping under certain chemical conditions. The principle of Phase Boundary Mapping has been used to reveal the chemical conditions behind the recent discovery of high efficiency thermoelectric materials such as Mg3Sb2 and ZnSb.
Dislocations are only recently recognized as influential contributors to the low lattice thermal conductivity in high performance thermoelectrics. The residual strain they produce not only scatters phonons but also is correlated with slowing phonons. New imaging techniques reveal a high density of ordered dislocations with complex chemistry in high efficiency PbTe.
Grain Boundaries are often simply considered to scatter all phonons equally and not electrons. However experiments and more nuanced theory suggest that properties can be engineered with microstructure and chemistry. Phonon scattering should depend on grain boundary angle, energy and chemical composition. Electronic effects from grain boundaries can be dramatic, making grain growth, wetting and other grain boundary engineering strategies (as demonstrated in Mg3Sb2 and Half Heuslers) promising new avenues to improve thermoelectric materials.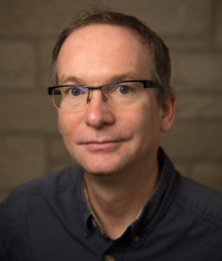 Engineering Defects in Thermoelectric Semiconductors
G. Jeffrey Snyder
Northwestern University,USA,
G.Jeffrey Snyder is a Professor of Materials Science and Engineering at Northwestern University in Evanston Illinois. His interests are focused on the materials physics and chemistry for thermoelectric materials engineering, such as band engineering, design of complex Zintl compounds and use of grain boundaries and nanostructured composites to reduce thermal conductivity. His interdisciplinary approach to thermoelectrics stems from studies of Solid State Chemistry at Cornell University and the Max Planck Institute for solid state research, Applied Physics at Stanford University and thermoelectric materials & device engineering at NASA/Jet Propulsion Laboratory (JPL) and California Institute of Technology (Caltech). He started working in thermoelectrics in 1997 after joining the Thermoelectrics group at JPL. In 2006 he started the Caltech thermoelectrics group. He has over 400 publications in thermoelectrics with many influential contributions. He has been recognized as a Highly Cited Researcher (Clarivate Analytics) each year since 2016 to 2020 with GoogleScholar H-index > 100. He has mentored several award winning students and postdocs in the field of thermoelectrics including three Goldsmid and two ITS Young Investigator Award winners.